In the field of contemporary design, ideas and philosophies are constantly evolving, being reinvented and even dying. In the ever changing topography of design, organic aesthetics have had a heavy impact and aren't going anywhere anytime soon. The idea of perfection and being flawless are concepts that ceramic artist Jojo Corväiá cannot wrap his head around; building objects that represent the human and natural spirit, Corväiá's work is an extension of himself. Working with ceramics and bronze, Corväiá uses shapes of uncertainty, and qualities of imperfection to create pieces that speak to the inner beauty of having flaws, the natural process of expression.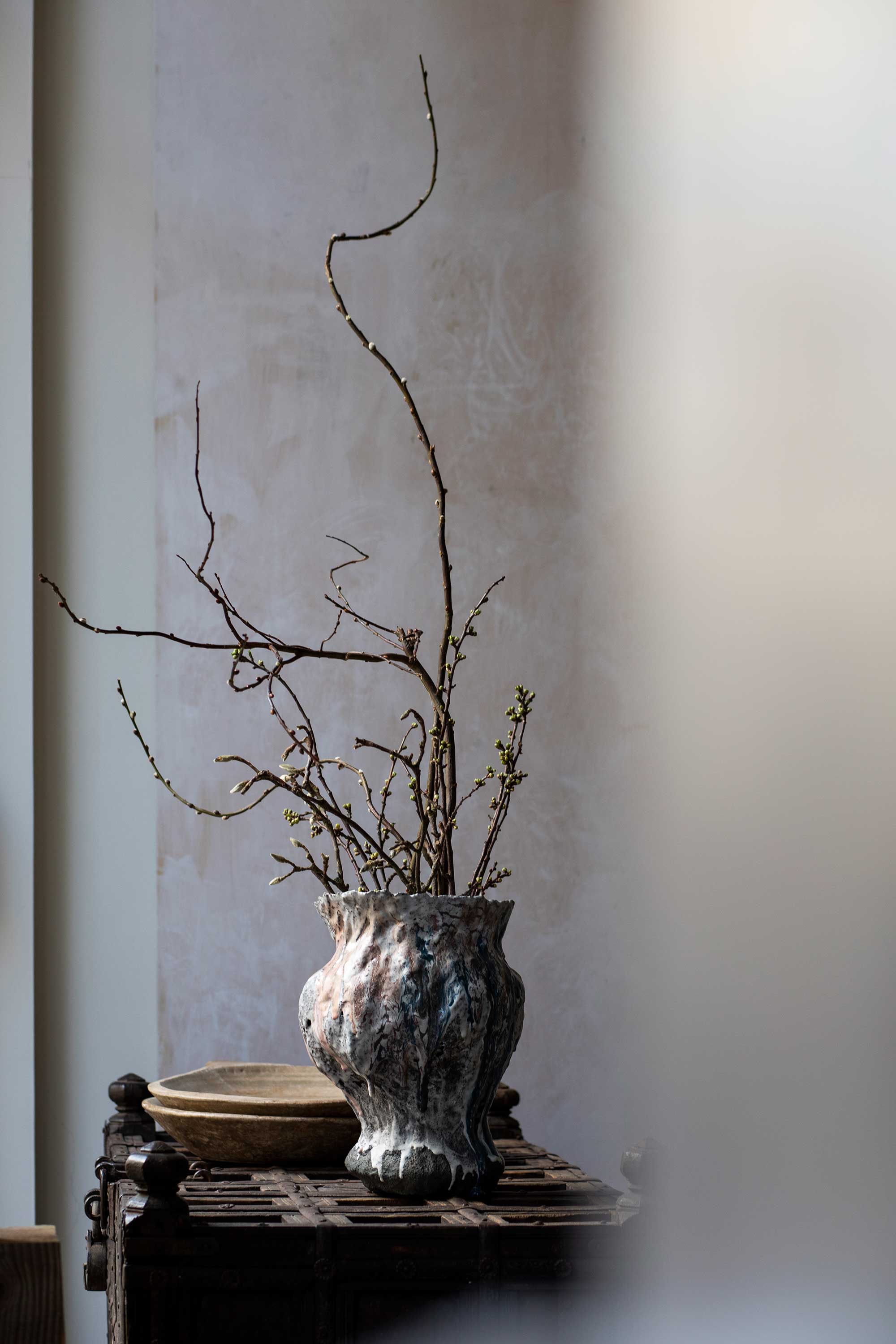 His new collections of work embodies these ideas, encapsulating different materials and finishes. Corväiá's work is extremely experimental, fueled by a free flowing chemical process. "Being free of flaws and defects directly contradicts my idea of freedom of expression, and I see my work in ceramic as a vehicle for communicating freedom," says Corväiá. His recent works manifest these themes entirely, allowing us to see aspects of Corväiá's thoughts and ideas on imperfection. His brand new Dandy collection, a series of sculptures and objects made from Japanese clay with a glaze made from resin and green glass, creating contrasting pieces with the light and dark finishes. While the Bronze collection is a series of bronze casted sculptures that form these irregular and corroded looks, his Arista collection presents tables and consoles made entirely out of volcanic clay.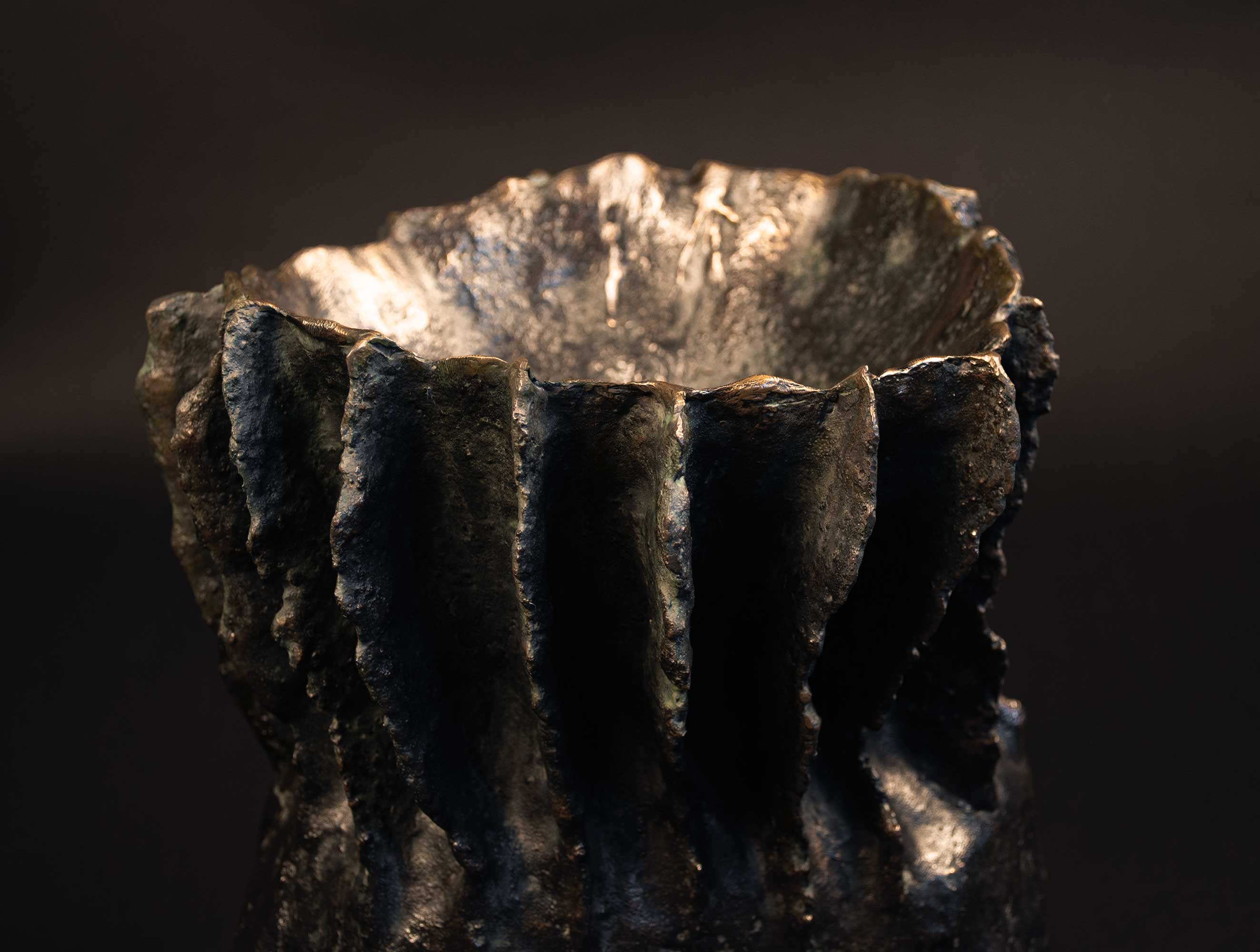 Born and raised in Venezuela, Corväiá studied architecture and graphic design while maintaining a strong interest in photography. Having over 25 years of experience as a visual artist, Corväiá shifted his medium to ceramics and clay 5 years ago creating works that explore the concepts of freedom of expression and imperfection. Having an entirely unconscious design process, Corväiá's work is made by hand, where he moulds every inch of his work by touch and pure creative emotion. "Visually, on the first day of work I have no idea what's going to happen, or on the third day. I don't know what shape the piece will tell me to go to." says Corväiá on his design process. The Berlin based artist does not use an electric wheel, and his design process is derived from traditional methods of crafting ceramics, which helps him create intensely intimate artworks.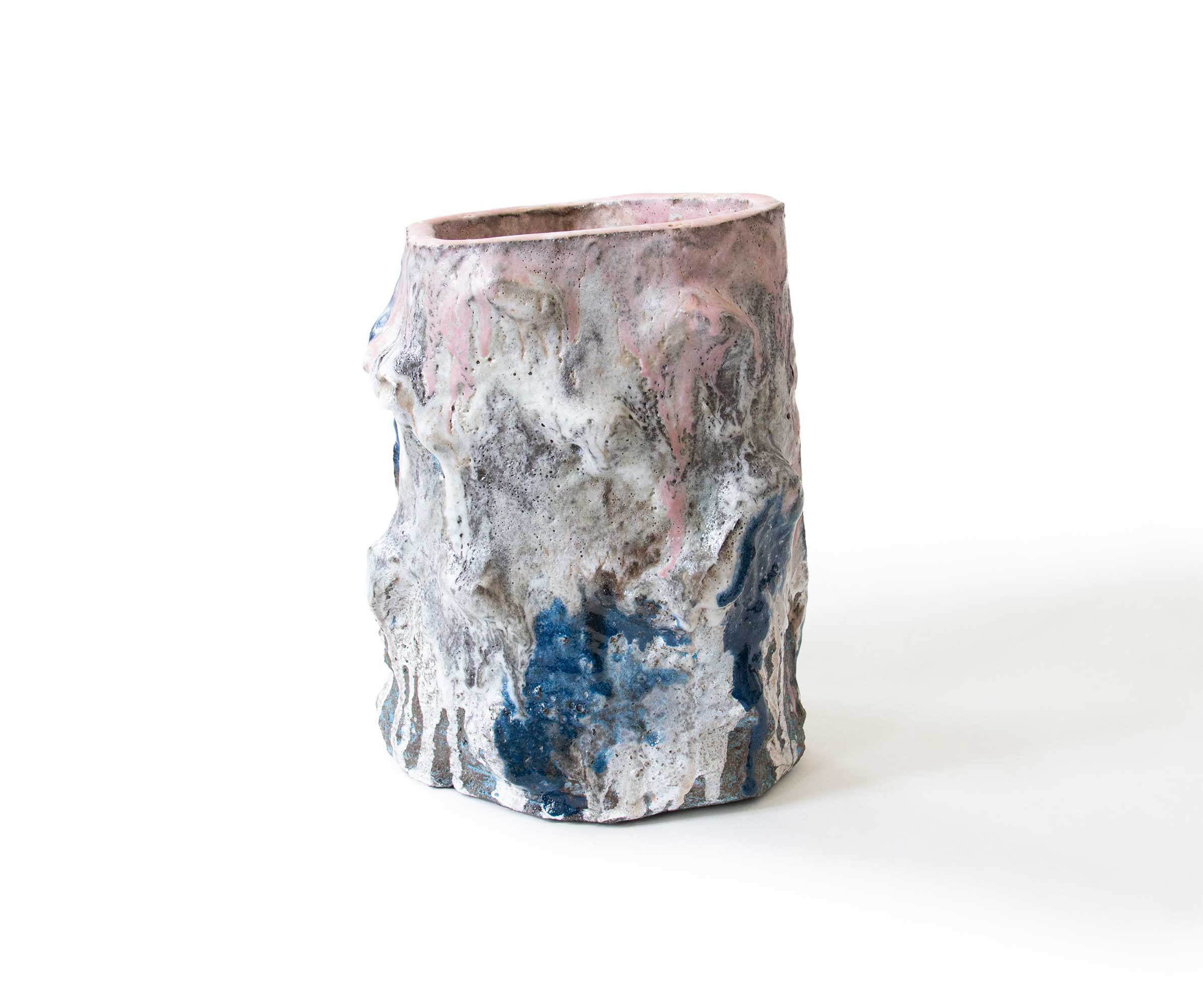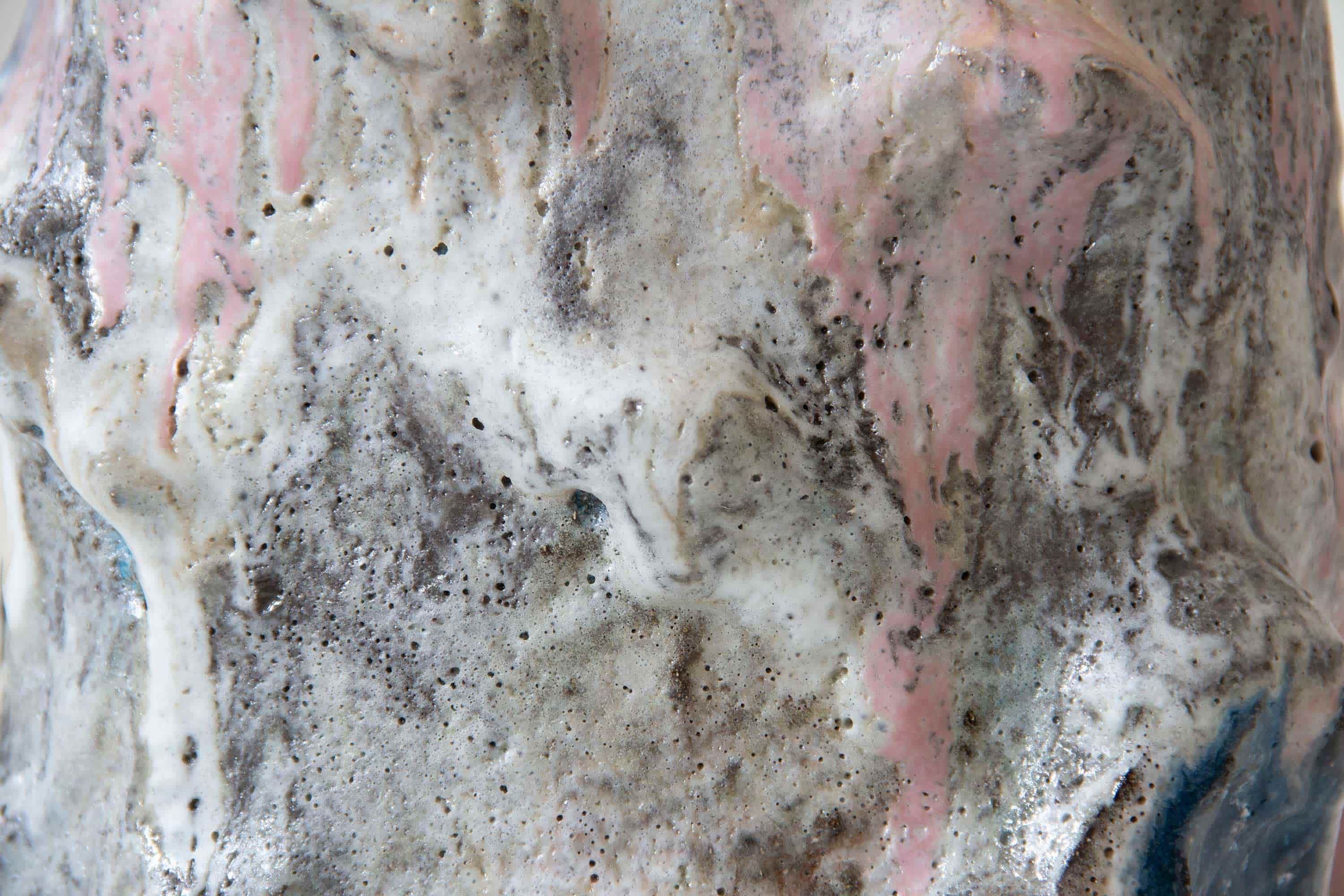 The Dandy collection, a manifestation of Wabi-sabi, is made from traditional Japanese clay. The bold dark objects with its raw textures and imperfect shapes of the clay creates a striking contrast with the light coloured and porus glaze. The swirls of colours mixed with the dripping white glaze encompass the viewer with a sense of harmony that is only found in the process of creation. The imperfectly beautiful pieces speak to the human spirit, with its changing textures, irregularities and flaws.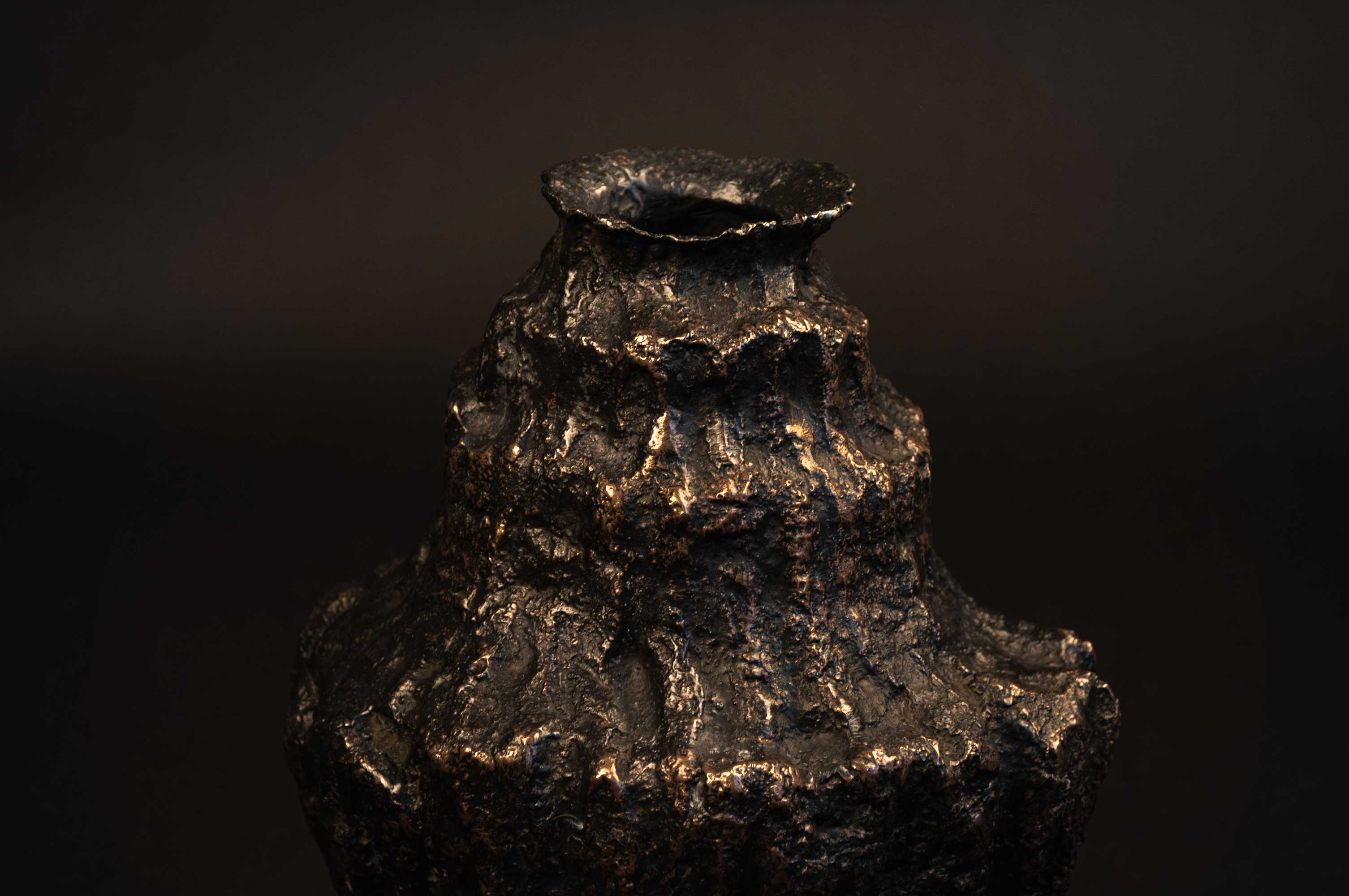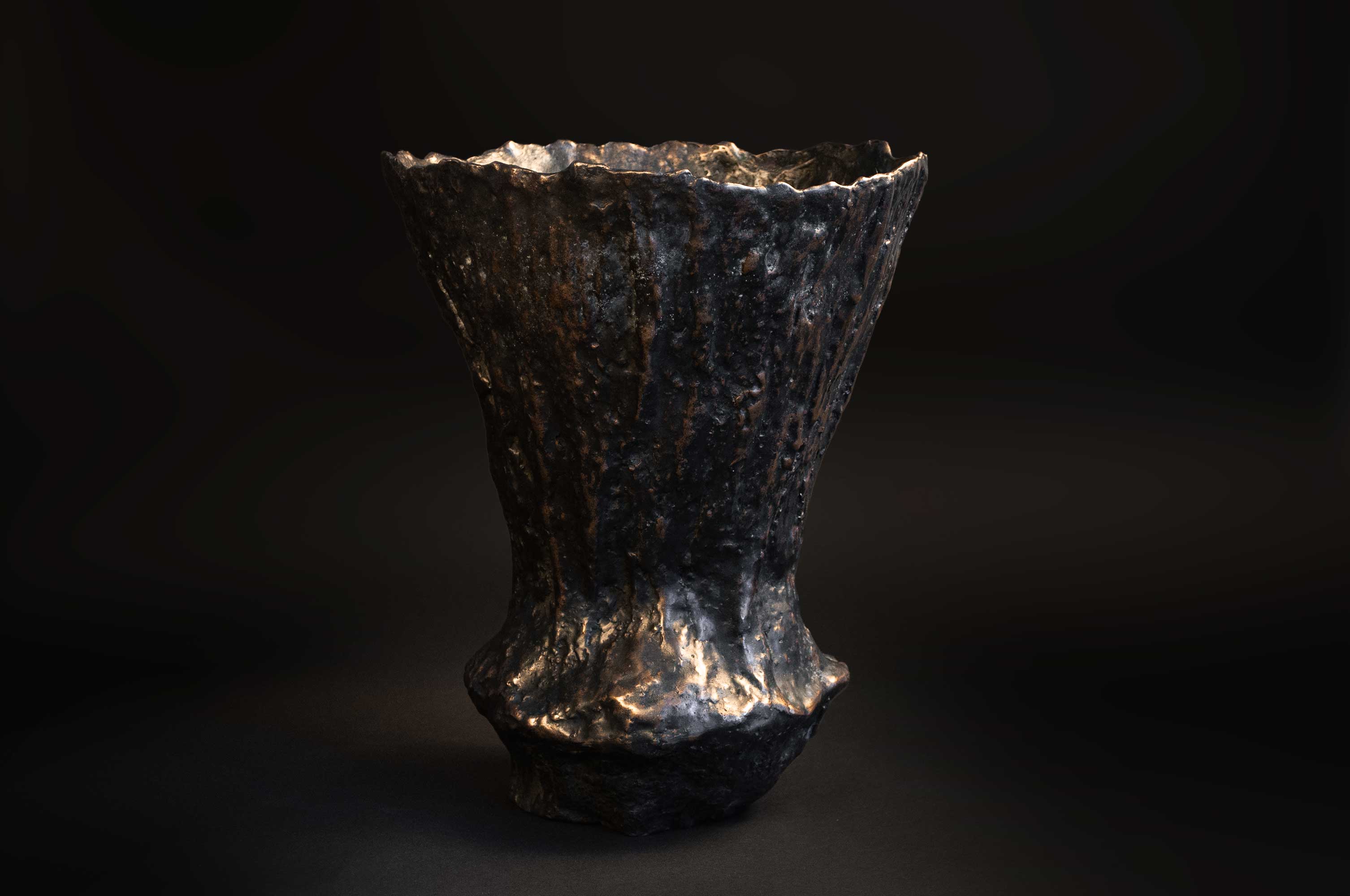 The Bronze collection is Corväiá's experimentation with the ancient alloy, trying to recreate his aesthetic that is seen in his ceramic work. The rough edges, textures and cracks speak Corväiá's language, creating enticing metal objects. Using old casting techniques and finishing each piece by hand, each piece is oxidised using a chemical process that involves heat and sulphur. The Bronze collection exudes an archaic imagery and borrows its roots from history owing to its eroded and oxidised texture.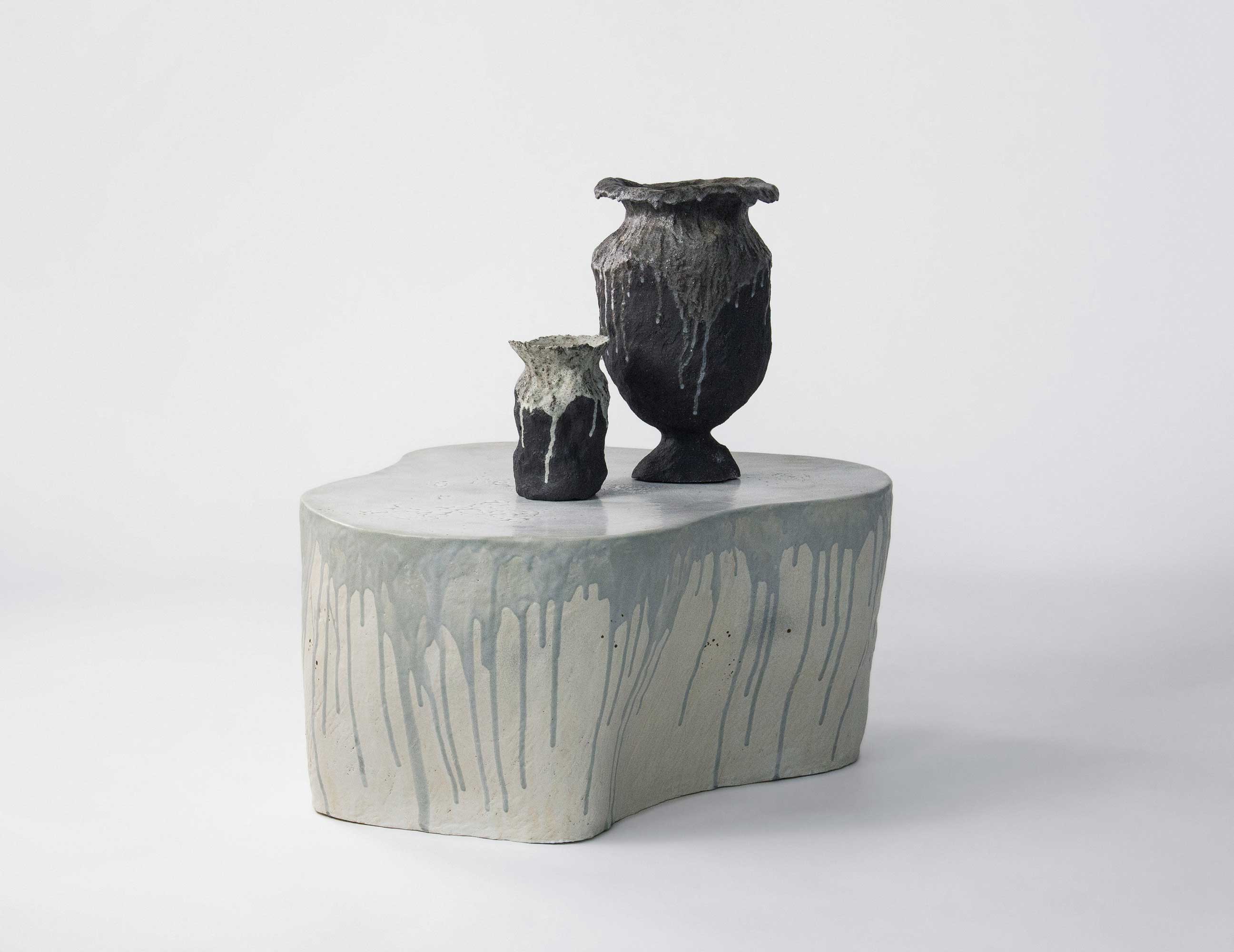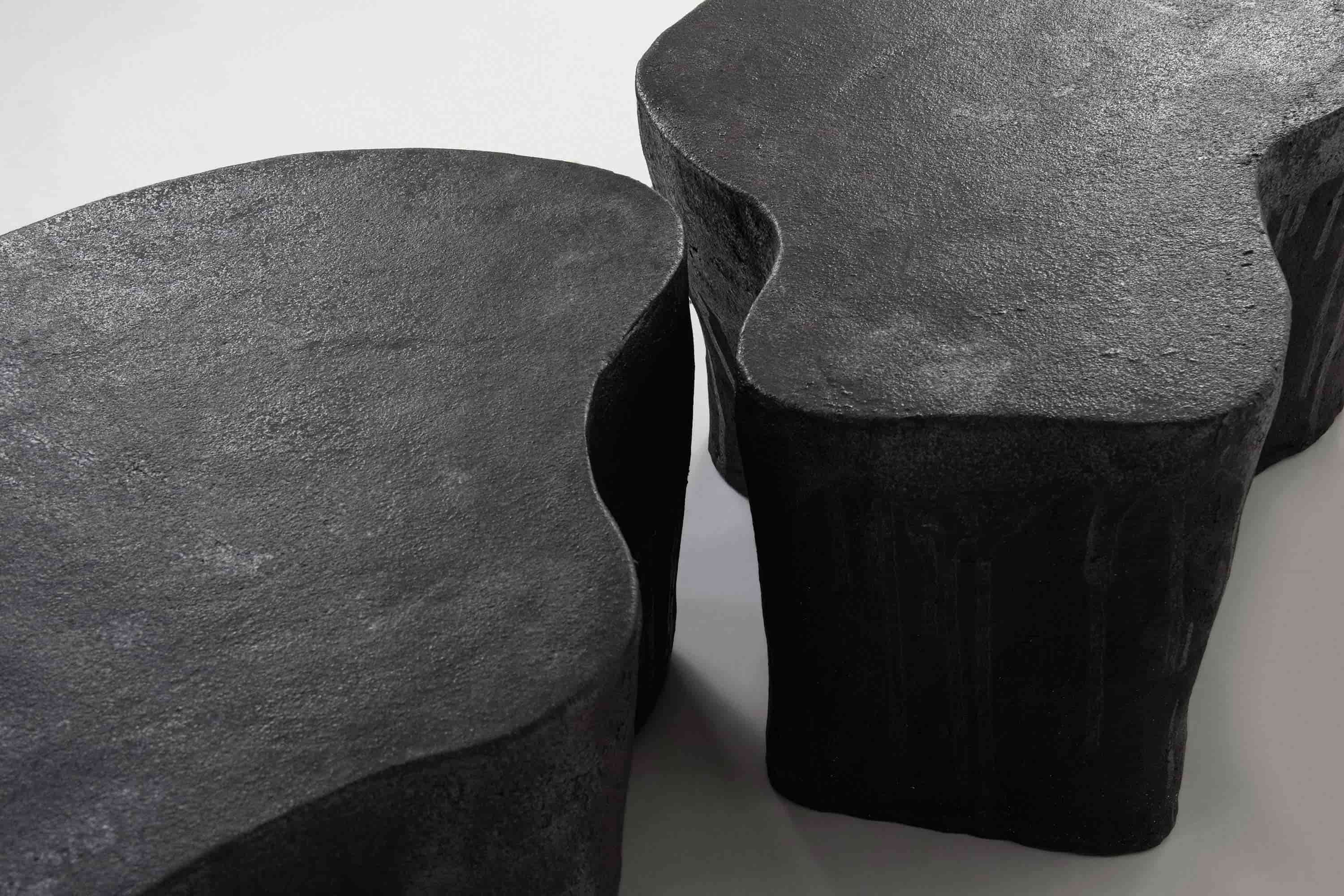 Corväiá's Arista collection is a series of tables and consoles shaped like elevated stumps, made from volcanic clay. The series comes in two monochromatic colours and can be accompanied by six different glaze options. The revered consoles and tables add a sense of fragility and organic beauty, creating a soulful rendition of its own. Corväiá's work, filled with sensitivity, an intimate understanding of materials and emotion; welcomes imperfections, making them crucial to the process of creation. The authenticity of his work speaks for itself without requiring an explanation, allowing viewers to get a look into Jojo Corväiá's mind through pure emotion.