For the third year in a row, after a physical and then a completely digital experience, Isola returns to Eindhoven for the Dutch Design Week 2021, from 16 to 24 October. The key locations for Isola this year were Pennings Foundation and Schellens Fabriek, which will respectively host two exhibitions - Only Good News and Isola Talents Factory. During its 20th edition, DDW launched the theme 'The Greater Number', the search for the perfect number. Focusing on the less - less consumption, less production and therefore less waste - while finding the more - more sustainable products with more value, to change the perspectives and behaviours of consumers and producers.
By following these guidelines, Isola decided to develop two exhibitions to highlight the best-emerging designers and design studios of Isola Design Community. "After the success of the first post-pandemic physical edition of the Milan Design Week, we immediately shifted the focus of our work to the Dutch Design Week 2021," shares Gabriele Cavallaro, Co-Founder & CEO of Isola Design Group - "For our third participation in the event, the second one in presence, we thought to double, organising two exhibitions hosting a selection of projects from our online community as well as those of two of our partners: Berlin Design Farm and FAD Barcelona. We involved over 60 designers, with the goal of showcasing the future of design," says Cavallaro.
Only Good News, at Pennings Foundation
Within the stunning Pennings Foundation gallery, where the Dutch journey of Isola began, it is possible to discover the beauty of materials and production in the post- pandemic era. Only Good News is a celebration of positive design, which overcomes the difficulties of the past year by highlighting works thought for a better future. From several points of view. "We are living in an era where we need to seek good news," says Elif Resitoglu, Co-founder and Creative Director of Isola Design Group. "With this exhibition, we celebrate the present but mostly the future of this industry. It will be a path from materials to sustainable design, from collectible pieces to innovative projects, with the common goal of giving Only Good News," shares Elif. Visitors witnessed a path of projects divided by category: from new materials to sustainable design, passing through innovative designs, up to collectibles and installations, which invite to look at the silver lining of things.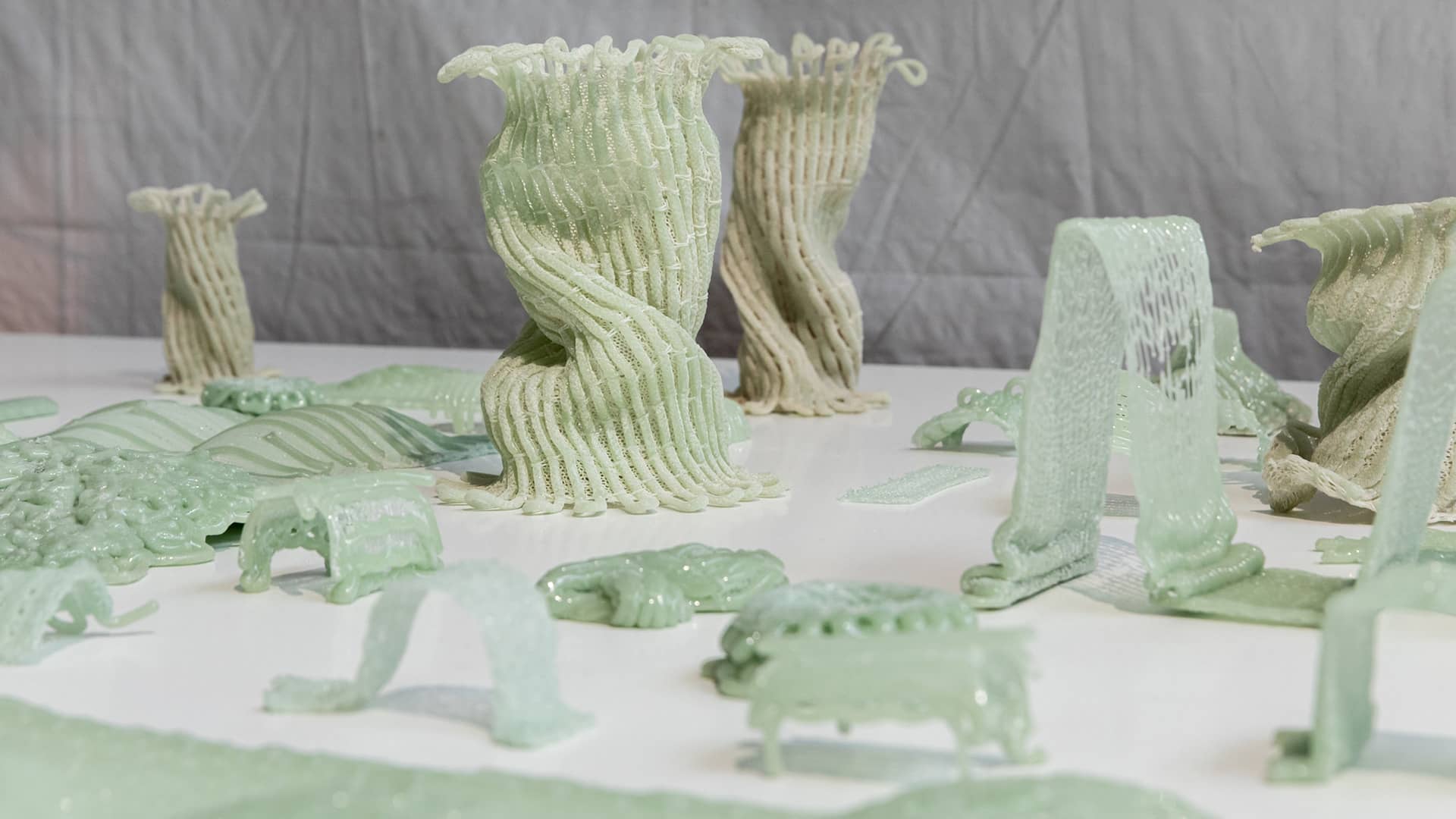 Isola Talents Factory, at Schellens Fabriek
Isola Talents Factory , curated by Wisse Trooster for Isola and hosted at the Schellens Fabriek in Eindhoven, is an exhibition promoting young design talents, with a selection of projects created by students or graduates between 2020 and 2021. The participants come from several Dutch design schools, such as Design Academy Eindhoven, ArtEZ, and WDKA. Can a functional object also be aesthetic? Isola Talents Factory explores interior design from both points of view, showing how coloured, extravagant and innovative products can be practical. The display also explores light and colour as core themes of the exhibition while also keeping focus on materials as an integral part of the show. From sculptural bowls to a minimal wall piece plaster series, the curation by the young talents appealed to visitors and online viewers alike.
Two exhibitions, over 60 projects and a clear look at the future: with this hope, Isola celebrated their grand success at Dutch Design Week.