The latest edition of FOG Design+Art took place at Fort Mason Center for Arts and Culture, in San Francisco from 20 January to 23 January, 2022. After being postponed last year due to COVID-19 restrictions, the 2022 fair featured an international roster of 45 galleries. A Preview Gala was held on 19 January, benefiting the San Francisco Museum of Modern Art's education. FOG's mission is to provide a platform where artists, curators, design leaders and collectors could come together and celebrate 20th-century and contemporary work from all over the globe. The fair is the cornerstone of San Francisco's art week and was co-chaired by philanthropists and collectors Wayee Chu and Ethan Beard. The fair was overseen by a steering committee of exceptional artists and designers in the Bay Areas including Douglas Durkin, Stanlee Gatti, Katie Paige, Sarah Wendell Sherrill, Allison Speer, and Susan Swig.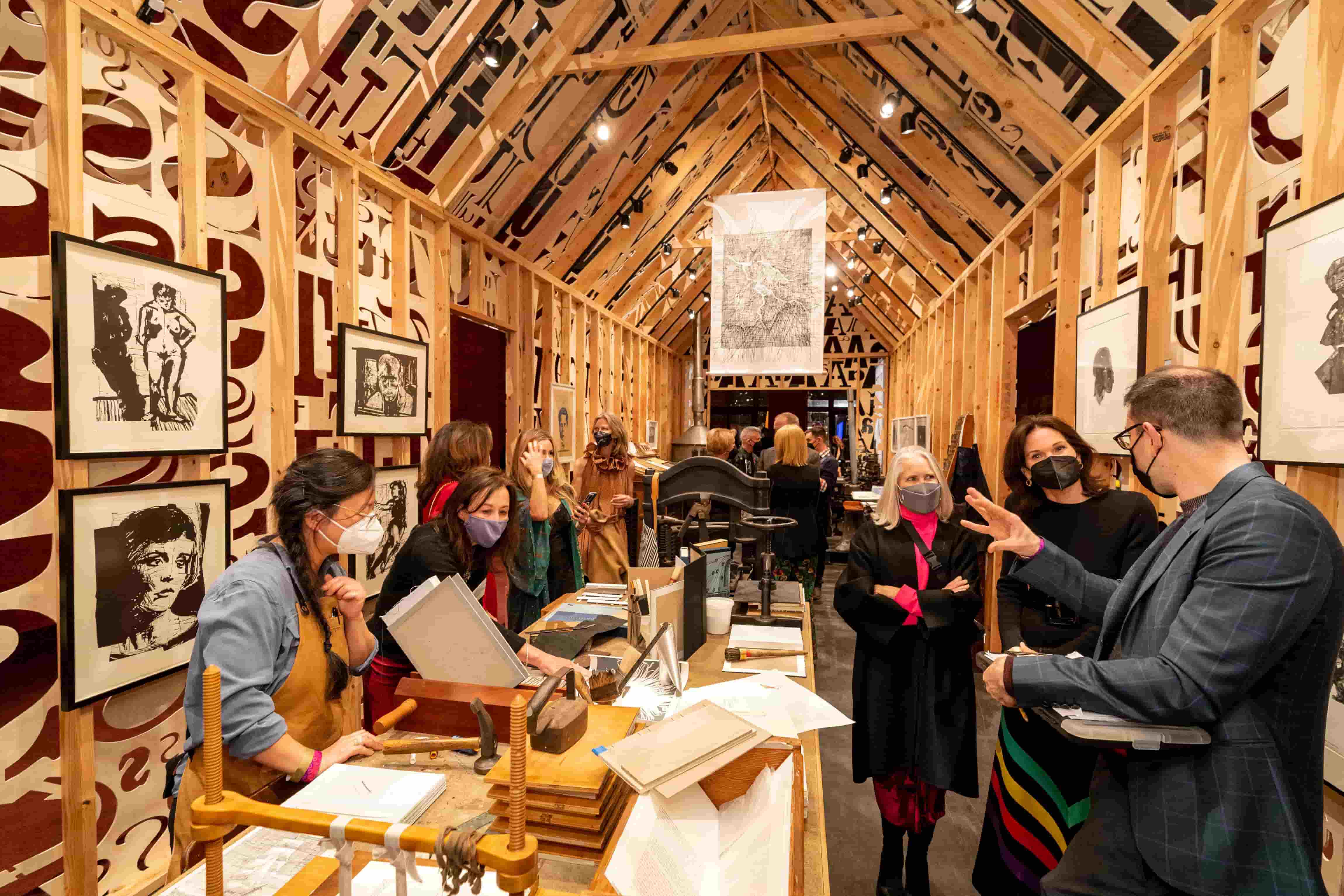 "We are thrilled to come back to Fort Mason after a year's pause due to the pandemic. FOG is a vital part of the San Francisco cultural landscape which is coming back stronger than ever. This year, FOG will convene today's leaders from the world's top galleries, dealers, curators, art enthusiasts, and visionary artists. It could not be a more exciting time for San Francisco, the home of creativity and innovation," said Sarah Wendell Sherrill, member of the steering committee at the fair and co-founder of Lobus, an art equity management platform.
Attendees at the fair were greeted by 21POP at the entryway, a special installation by Stanlee Gatti, highlighting the storied San Francisco-based press through a demonstration of the Arion's entire printing process. On 22 January, Linda Ronstadt, a musician and versatile vocalist, was honored at the Innovators Luncheon, an annual event that celebrates the contributions made by artists in their fields.
FOG 2022 also featured a series of conversations in the FOG Theater organized by steering committee members Susan Swig and Sarah Wendell Sherrill. 'FOG talks' brought leading artists to engage in conversation and offer different perspectives about some of the most relevant issues today. From unpacking NFTs diving into San Francisco's treasure trove of public murals and looking towards the future of museums, the fair's programming featured a diverse array of talks that were included with admission.
Highlighting the best of modern and contemporary design, the fair included exhibitions from a diverse mix of galleries such as David Gill Gallery, David Zwirner, Hauser & Wirth, kurimanzutto, Marian Goodman Gallery, and R & Company, Gallery FUMI, and several galleries from the Bay area. Keeping the safety and security of the community in mind, the fair followed all necessary COVID-19 precautions in accordance with the City and County of San Francisco, the state of California and the CDC.