Founded in 1997 by Tim Van Laere, the eponymous gallery, located in Antwerp, Belgium, has recently announced a solo show by British artist and sculptor Edward Lipski. The exhibition will stay on display from 25 November 2021 to 8 January 2022. Lipski's sculptures resemble mannequins as well as cartoon-like figures and have a certain unsettling playfulness to them.
This currently running exhibition is Lipski's fifth solo show at the Belgium based gallery. The showcase comprises some of Lipski's newest works. These pieces reference the thematics of the animal kingdom, while also bearing a stylistic reference towards the Modernistic language of Soviet sculpture.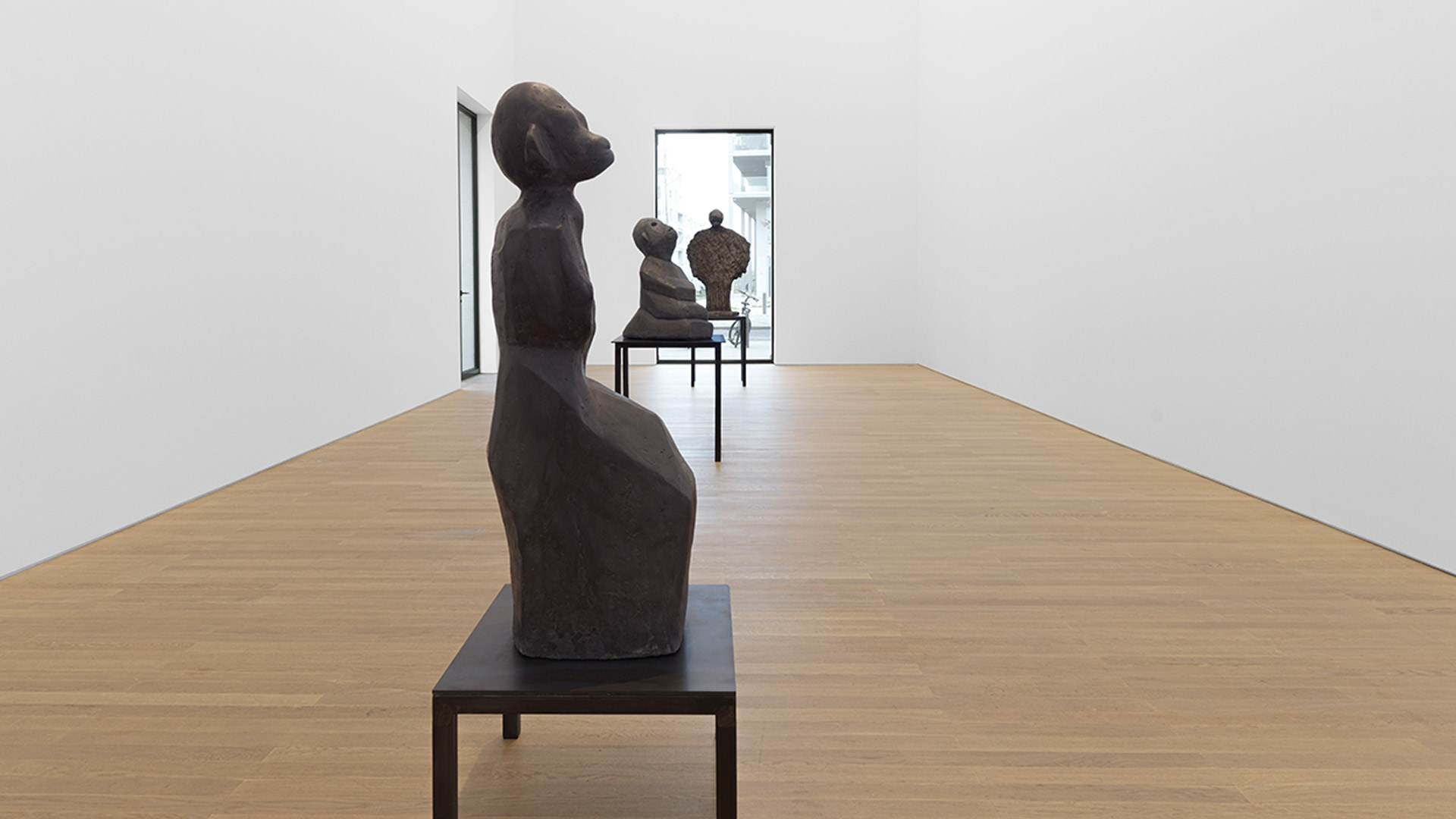 Similar to Lipski's hybrid heritage rooted in Paraguay and Ukraine, his artistic practice is filled with opposition, too. By researching the evolution of visual concepts through history, the artist has fused different sculptural elements to give form to a new visual language that appears ancient and futuristic at the same time. In his installations, one can recognise elements that are borrowed from both archaic and modern references. His installation, 'Monkey Head (2021)' bears similarities to Imperial busts, 'Hand (2021)' draws inspiration from Modernistic monuments, and 'Amoeba (2021)' draws reference from 'The Kiss', which is an early 20th century sculpture by Romanian Modernist sculptor Constantin Brâncuși.
The diversity of Lipski's works can also be seen in his wide range of interests, which comprise the seriousness of historic output to the 'stereotyping' of cultures, as well as the science-fictional tales based on certain cultural phenomena.
The artist's style and inclination towards blending ancient and modern elements and references is most prominently seen in his sculpture, 'Cloth Monkey (2021)'. While the rough edges and angular structure of the sculpture make it appear abstract, clearly referencing the style of the Modernistic Soviet architects and sculptors, the monkey itself refers to our primitive brain. The sculpture also carries a reference to the experiments on mother-infant relations by Harry Harlow in the 1950's, revealing yet another interest of the artist, where artificial objects - in this case the wire monkey - substitutes reality.
Another manifestation of the artist's fascination with the amalgamation of the antique and modern can be seen in his choice of materials and his method of utilising these materials. Lipski uses modern materials like concrete and steel, but instead of smoothening his sculptures, he reveals the faults of the concrete, which strongly resembles the materiality of stone, which is a primal material used for sculptures.
The exhibition is open from 25 November 2021 to 8 January 2022 at the Tim Van Laere Gallery in Jos Smolderenstraat 50, 2000 Antwerpen, Belgium.