Italian product designer, interior designer and performance artist, Sara Ricciardi's creations are always rich in symbolism, inspired as they are from elements of nature, divinity and the impermanence of life. The Italian designer's latest creative offering, 'Hypernova', evokes similar themes. Designed in collaboration with Glo, the art installation will be exhibited as part of Fuorisalone 2022 at Tortona Design Week, in conjunction with a showcase by the art collective Toiletpaper. A conclave of several organically organised colours that appear like imprints lifted from nature, Hypernova is vivid and rich just like the star explosion process that inspires its name.
Created in collaboration with Tobacco Heating Products (THP) brand Glo, this installation, designed by Ricciardi also employs the theme of 'opening up multiple opportunities', an idea dear to the brand. Ricciardi has translated Glo's motto of 'helping items coexist without compromise' into her own creation, such that her physical piece enables free interpretation as well as physical movement of users within the spatial space created by her.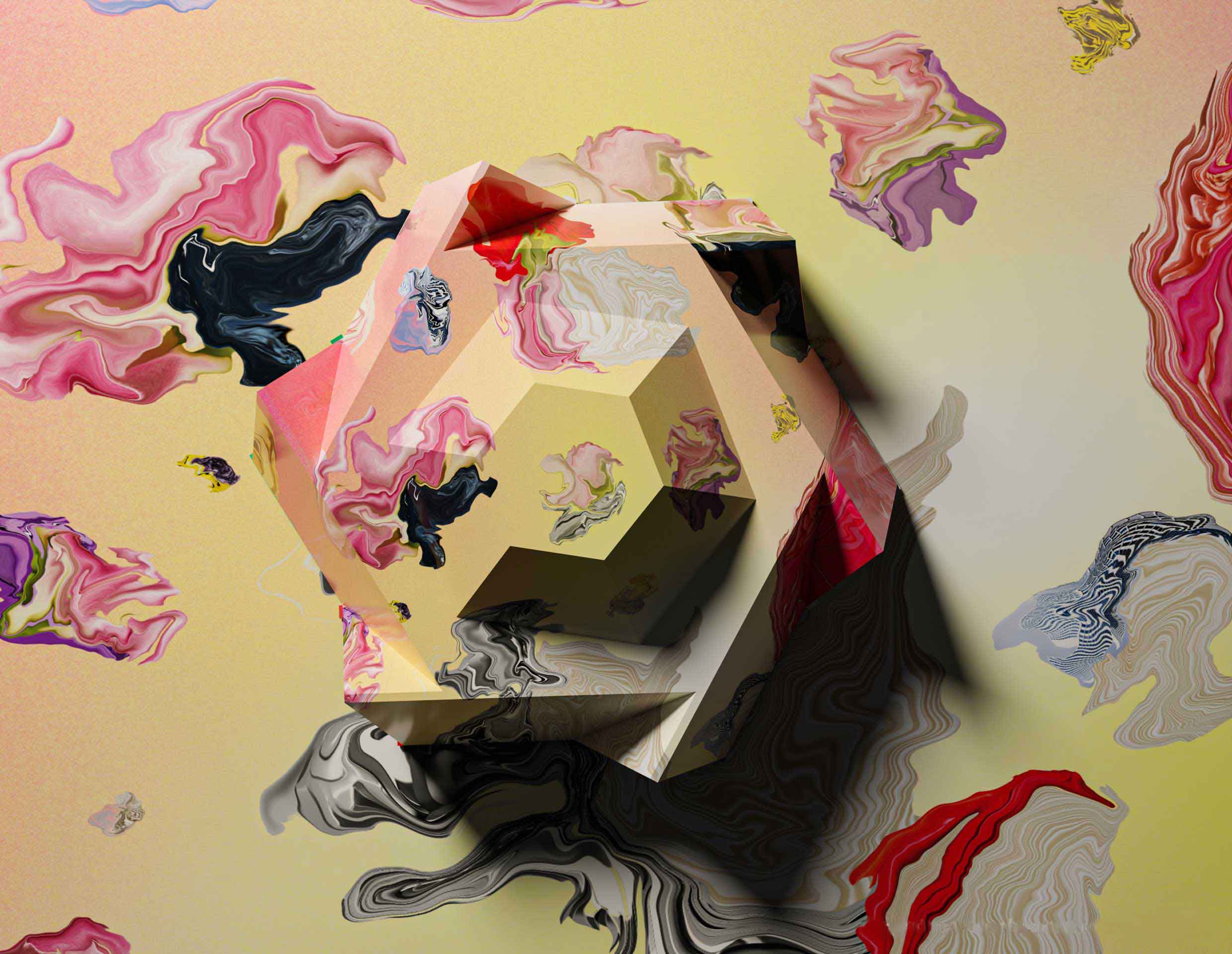 Shaped like a multilayered hexagon, the structure of Ricciardi's creation employs a total of six colours and routes alike; embodying the colours and finishes made available for Glo's latest product Glo Hyper + UNIQ. While its overall build bears a strong resemblance to the twinkling stars, the graphics on its surface are a combination of the colours and textures that are commonly found in botanical elements and on the skins of animals. The juxtaposition of these different forms of life together results in the formation of a microcosm bubbling with high energy, and just like anything that commands a formidable presence, the Hypernova showcase also helps the viewer introspect and realise the uniqueness of their identity. And as it is with realisations of this nature, one may find themselves envisioning multiple future possibilities for themselves, while also viewing the large-scale installation through a personal lens, different for each viewer.
Apart from the naturalistic references paramount in the Hypernova installation, the essence of the inceptive process of formation of new galaxies after stellar explosions has also been utilised by the designer to give form to her ethereal thoughts. Just like the supernova explosion gives life to new galaxies, Ricciardi, with her installation, attempts to create an experiential space that the viewers can enter in order to feel something new, both psychologically and physically. Lulled by music that mimics the tranquil hum of the universe, the onlookers will be able to feel the calm that one experiences when cradled in the lap of nature. Evoking, through both literal and symbolic elements the dynamic realms of nature and technology and of uniqueness and multiplicity, the setting promises to usher a range of myriad thoughts without perturbing the mind.
These colourful features of Ricciardi's creation are enunciated and alliterated by the placement of mirrors along the six walkable paths leading to the centre. The experience while moving through these gateways is, thus, dynamic, moving and changing as one walks through towards the core. By placing multiple entryways to her installation, Ricciardi encourages users to decide their own preferred path. In this, no route is wrong or better, they are only different and unique.
Sara Ricciardi's 'Hypernova' will remain on display from 6 June to 12 June 2022 at Superstudio Più - via Tortona, 27 bis, Milan, Italy.
STIR takes you on a Milanese sojourn! Experience Salone del Mobile and all the design districts - 5vie, Brera, Fuorisalone, Isola, Zona Tortona, and Durini - with us. STIR's coverage of Milan Design Week 2022, Meanwhile in Milan showcases the best exhibits, moods, studios, events, and folks to look out for. We are also excited to announce our very own STIR press booth at Salone del Mobile - Hall 5/7 S.14, Fiera Milano RHO.